The lavish capital of the United Arab Emirates, Abu Dhabi, oozes elegance and opulence everywhere it goes. There is a special method to improve your experience when surrounded by the city's enormous contemporary architecture, cultural attractions, and huge desert landscapes: rent luxury car in Abu Dhabi.
With a taste of automotive beauty and performance, exotic vehicle rentals in Abu Dhabi let you travel the city in unrivaled flair. Your trip in a high-end car promises to be nothing short of spectacular, from the renowned Yas Marina Circuit to the opulent Corniche.
This article will go into the world of an exotic car rental in Abu Dhabi, covering everything from the vehicles available to the adventures in store.
Choosing your ideal ride
Selecting the automobile that ideally matches your goals is the first step in your exotic car rental trip. Abu Dhabi's rental companies provide a broad fleet of the most famous cars in the world, from the angular lines of a Lamborghini to the timelessly elegant design of a Rolls-Royce. Each Abu Dhabi car rental luxury offers an exceptional experience, whether you're in search of the unbridled power of a Ferrari or the elegant luxury of a Bentley. Choose the car that best expresses your personality and desires by taking your choices into account, from speed to style.
Getting Around the Opulence Streets
Abu Dhabi's streets are the ideal backdrop for showing your exotic rental thanks to its carefully planned road system and broad boulevards. Imagine the exhilaration of driving a convertible Ferrari from a luxury rent a car Abu Dhabi with the wind in your hair along the Corniche. Picture the city's picturesque seaside route. Alternatively, tour the famous Yas Island, which is where the Formula 1 races are held at the Yas Marina Circuit. Your trip becomes an exciting adventure when you're driving a high-performance car, letting you take in the sights and sounds of the city like never before.
Unparalleled Comfort and Luxury
Exotic vehicle rentals offer a cocoon of luxury and comfort in addition to speed and elegance. These cars have exquisitely designed interiors that combine modern technology with luxurious materials. Grip the finely embroidered steering wheel as you slide into the luxurious leather seats to enjoy a degree of luxury that takes your journey to a whole new level. The seamless fusion of strength, style, and comfort produces a thrilling driving experience that is memorable.
Numerous Opportunities for Photography
The beautiful landmarks and futuristic skyline of Abu Dhabi provide for a striking backdrop for photographs. The purpose of an Abu Dhabi luxury car rental is to help you capture those special moments that perfectly capture luxury and adventure. Pose with your hired work of art next to the recognisable Etihad Towers or in front of the Sheikh Zayed Grand Mosque. These photos will serve as mementos of your amazing trip to Abu Dhabi in addition to being treasured recollections.
Making Personalized Experiences
Rental companies for exotic cars in Abu Dhabi are aware that every tourist wants a distinctive experience. Numerous businesses provide individualized solutions that take into account your preferences. These packages may be customized to your preferences, whether you want to spend a weekend in the desert or a day seeing the city's highlights.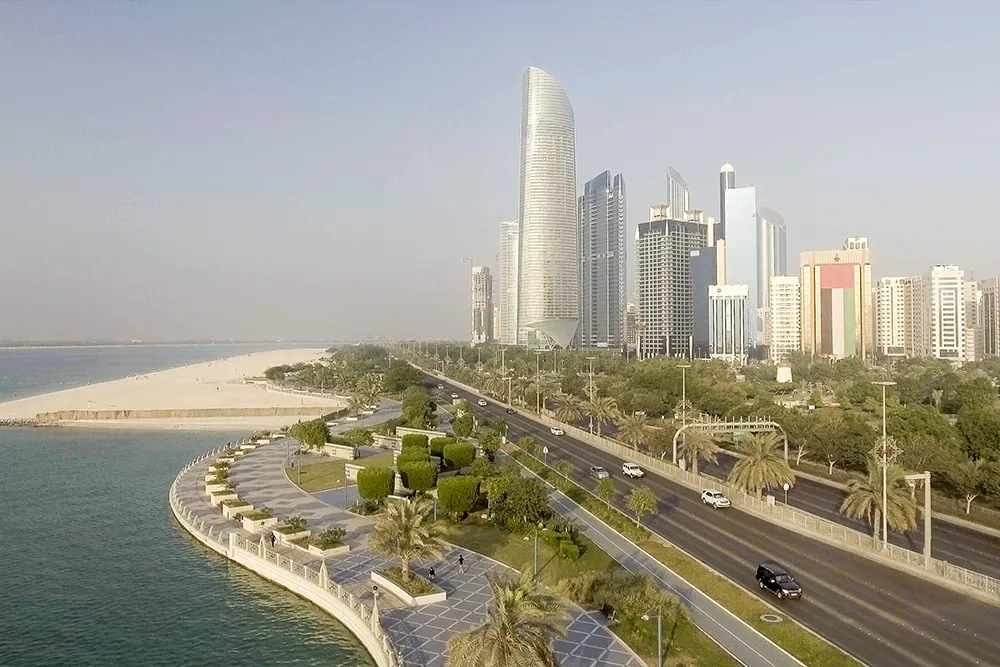 Your trip in Abu Dhabi will be nothing short of remarkable because of the sense of luxury and customization that goes beyond the car and permeates the entire experience.
In conclusion, an exotic car rental in Abu Dhabi transcends conventional tourism, offering an exclusive and exhilarating way to explore this lavish city. From selecting your dream ride to weaving through the city's streets and capturing awe-inspiring photos, the adventure promises memories that will be etched in your mind forever.
As you immerse yourself in the luxurious comfort of your chosen vehicle, Abu Dhabi's grandeur blends seamlessly with your journey, creating an experience that harmoniously fuses opulence and exhilaration. So, embark on this extraordinary adventure, and let the purr of a high-performance engine lead you through the enchanting realms of Abu Dhabi's splendor.