Dubai Sports City is a compelling fusion of sports, entertainment, and opulent living, tucked away in the center of the desert city. This lively neighborhood is a must-visit location for anybody wishing to experience Dubai's vibrant energy.
When you rent a car in Sports City Dubai, it becomes one of the finest methods to see Dubai Sports City to the fullest extent possible. You may maximize your time in this remarkable region by leisurely moving about. In this guide, we'll walk you through the best attractions in Dubai Sports City to help you have a great trip with your luxury car rental Dubai.
The Els Club
The Els Club is a luxurious golf resort that was created by none other than golfing superstar Ernie Els. Visit there to begin your trip. You can simply go to this top-notch golf course, which is located amid the breathtaking surroundings of Dubai Sports City, using your rental automobile. Even if you don't play golf, the opulent club amenities and beautiful landscaping offer a tranquil respite from the bustle of the city.
Dubai International Stadium
Cricket fans will be thrilled to have the opportunity to visit the Dubai International Stadium, which is a part of Dubai Sports City. The stadium's design is breathtaking whether there is a game going on or not. You can experience the essence of international cricket right here in Dubai by taking a leisurely drive around the stadium with your rent a car in sports city Dubai.
Sports Village
Visit the Sports Village, a gathering place for numerous sporting facilities, as part of your trip. This is where athletes of all stripes gather to practice and compete, from football grounds to tennis courts. Park your rental car close by and explore the area on foot. You could even see a nearby game in action.
Sports City Canal
Drive around the neighborhood's scenic Dubai Sports City Canal, which snakes its way across the area. Renting a vehicle enables you to take in the architecture and scenic splendor along the canal's banks. There are several cafés and restaurants where you may eat and relax while taking in the scenery.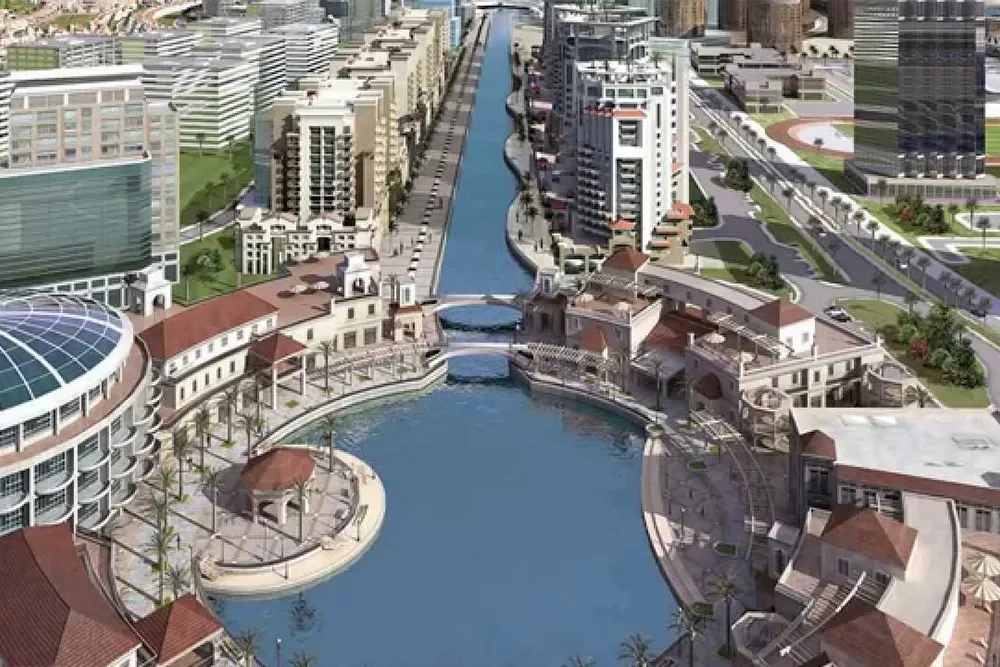 Fit Republik
The Fit Republik is a popular place in Dubai Sports City for exercise aficionados. You may simply go to this sports and fitness facility if you have a car at your disposal. The Fit Republik is well a trip, regardless of whether you want to exercise or just take in the energetic ambiance.
Miracle Garden
Dubai Sports City is not directly connected to the Dubai Miracle Garden, however it is a short drive away. A stunning floral display and one-of-a-kind sculptures may be seen in this lovely garden. You may take your time discovering this beautiful paradise if you go for luxury cars for rent.
Dubai Autodrome
Visitors who enjoy speed will enjoy a trip to the Dubai Autodrome, which provides exhilarating activities like go-karting and high-performance automobile driving lessons. Using a rented vehicle, you can easily reach this adrenaline-packed attraction.
Sports Bar at Dubai International Stadium
The Sports Bar at the Dubai International Stadium is a terrific venue to watch a game if you're a sports lover. Watch your favorite team play on the big screen while indulging in a wonderful meal and some beverages.
The Walk
The Walk in Dubai Sports City is a lively promenade lined with cafés, stores, and restaurants where you may end your day. Park your rental vehicle, go for a leisurely stroll, and maybe indulge in a little retail therapy as you enjoy the lively scene.
In conclusion, Dubai Sports City is a vibrant district that offers a diverse range of attractions for sports enthusiasts, nature lovers, and those seeking relaxation. Choosing rental cars in Sports City provides the flexibility to explore all these top places at your own pace, ensuring that you make the most of your visit to this dynamic part of Dubai.
Whether you're into sports, culture, or simply enjoying the scenery, Dubai Sports City has something for everyone, and a rented car is your ticket to experiencing it all. So, get behind the wheel and embark on an unforgettable adventure in Dubai Sports City.