The United Arab Emirates (UAE) has become a haven for luxury and leisure, attracting people from all over the world with its magnificent coasts and turquoise oceans. Among the many luxury experiences available, renting a yacht in UAE has grown in popularity, providing an unrivaled chance to explore the UAE's stunning surroundings.
However, before starting on this extravagant excursion, critical aspects must be considered to ensure a flawless and enjoyable experience. Each decision, from defining your goal and budget to evaluating yacht features and crew services, has a significant impact on your yacht rental experience.
You may navigate the huge seas of alternatives and go on a remarkable yacht charter Dubai which is personalized to your interests and aspirations by taking these important elements into consideration:
Determine The Purpose And Duration
Begin by determining why you want to charter a yacht. Do you want to commemorate a particular occasion such as a birthday, anniversary, or business event? Or maybe you want to take a leisurely cruise to rest and unwind in luxury? Understanding the goal helps you to personalize the experience and make suitable arrangements when renting a yacht in UAE, such as décor, cuisine, or entertainment.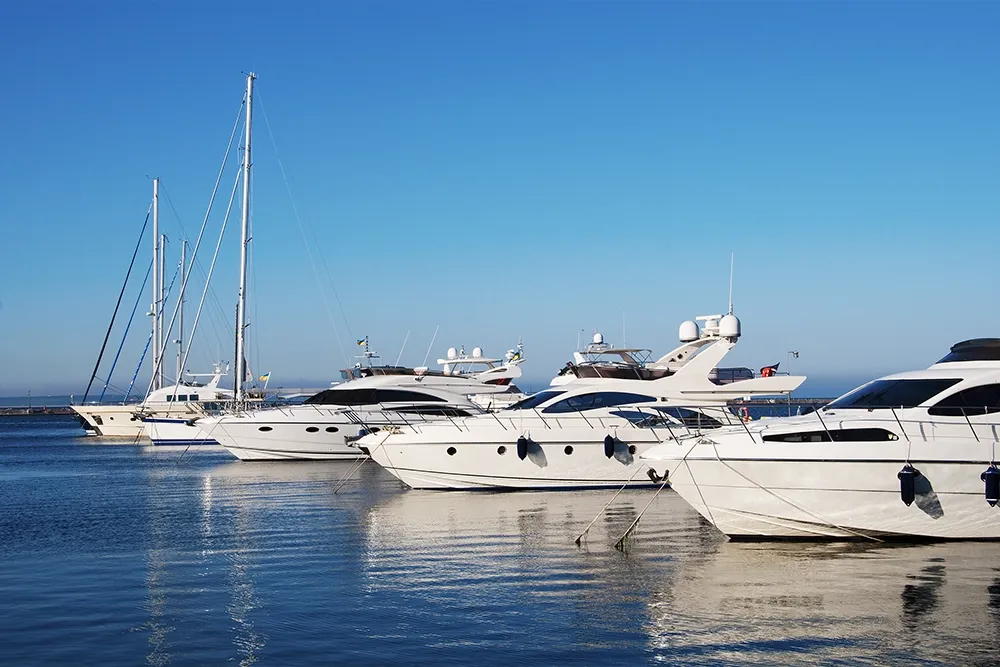 Next, determine the length of the rental. Yachts can be hired for periods ranging from a few hours to many days. Think on your schedule, preferences, and the things you want to do throughout the rental term. Are you planning a quick trip to visit the seaside or a longer vacation to enjoy prolonged leisure and exploration?
You may reduce your selections and make educated judgments by identifying the purpose and duration of the yacht rental Dubai.
Define The Budget
It is critical to set your budget before going on a yacht Dubai in the UAE. Understanding the financial elements of yacht rental helps you to make educated decisions and assures a stress-free vacation.
Consider the aspects that contribute to the overall cost of the rental, such as the size and amenities of the yacht, the length of the charter, and any additional services or add-ons you might want. Larger yachts with more lavish amenities and longer charter durations are often more expensive. It's critical to establish a balance between your aspirations and what you can easily afford.
Consider other possible expenditures, such as catering, fuel surcharges, docking fees at yacht rental Dubai Marina, crew gratuities, and insurance, in addition to the base rental cost. These prices may differ based on the yacht charter provider and the precise arrangements you select.
Verify Onboard Crew And Service Amenities
It is important to confirm the crew and service facilities when renting a yacht in UAE to guarantee a smooth and comfortable trip on board. Throughout the rental duration, the crew is essential in delivering outstanding service and catering to your requirements.
Check the crew members' credentials and experience, including the captain, deckhands, and cook. A qualified and experienced crew improves your safety, assures smooth sailing, and caters to your comfort and enjoyment.
Inquire about the variety of services and facilities offered on board Dubai yacht rental. Understanding the service offered allows you to adapt the experience to your interests, from gourmet catering and personalized menus to event organizing and water sports activities. Whether you want a romantic meal beneath the stars or exhilarating water excursions, you must ensure that the yacht can fulfill your needs.
When it comes to personnel and service facilities, communication is essential. Share any unique needs or preferences, such as food restrictions or special events. Clear communication enables the staff to personalize and surpass your expectations.
Plan Ahead And Make Reservations
Begin by deciding on your chosen rental dates and yacht size, taking into account the purpose and length of your vacation. Consider any special events or high seasons that may impact availability and cost. By preparing ahead of time, you boost your chances of finding the ideal hire a yacht in Dubai for your requirements.
Early on, conduct research and contact reliable yacht charter firms. Check their availability for the dates you want and enquire about the exact ships and services they provide. To guarantee a seamless and hassle-free trip, learn about their reservation procedure, payment conditions, and cancellation policies.
Once you've decided on a yacht charter business and checked availability, make your bookings as soon as possible. Provide any pertinent information to determine your rent a yacht Dubai price, such as the number of attendees, any special requests, and any additional services you may require. You may prevent disappointment and secure the yacht of your choice by making reservations early.
You can book yacht Dubai in the UAE with confidence, knowing that everything is in place for a spectacular and unforgettable experience if you prepare carefully and make your bookings in advance.