Dubai's central downtown destination definitely lives up to its image as the city's pulsing heart and to rent a car in Downtown Dubai needs to be on the top of your list. This vibrant neighborhood, which is surrounded by a stunning skyline of contemporary architectural marvels, is home to a number of well-known sites that make it a must-visit location for tourists. The world's tallest structure, the renowned Burj Khalifa, soars tall and provides spectacular panoramic views of the city below. The Dubai Mall, a shopper's paradise with upscale shops, entertainment venues, and the fascinating Dubai Aquarium & Underwater Zoo, is nearby.
Downtown Dubai's busy streets are alive with activity, showing the city's dynamic character in addition to its lavish attractions. Take a stroll along the opulent Mohammed Bin Rashid Boulevard, which is dotted with hip restaurants, sophisticated cafés, and stylish shops. The hectic environment weaves a fascinating tapestry of cultures, soaking in the cosmopolitan atmosphere.
When you choose a car rental downtown Dubai your discovery is more streamlined and convenient than before. Although the city has great public transit, renting a vehicle gives you the flexibility to explore the city's charming boulevards whenever you choose. Without being limited by time constraints, you may walk from one attraction to the next with ease and fully experience this urban fantasy.
Dubai's ongoing expansion and development also means that fresh experiences and undiscovered treasures are always being discovered. Rent a car Dubai and travel outside of the typical tourist destinations to discover lesser-known locations that give your vacation a more authentic feel. Create enduring memories of real-life Dubai experiences by exploring the art galleries, quirky cafés, and cultural centers nestled away in the city's colorful neighborhoods.
Embrace Freedom of Exploration
You may freely explore the city at your own leisure when you rent a car in Downtown Dubai. Having a rental vehicle enables you to choose your itinerary without being constrained by rigid schedules or public transit routes, whether you want to see the impressive Dubai Fountain display, explore the opulent Dubai Mall, or see the towering Burj Khalifa. This independence guarantees that you maximize your time and take in the beauties of the city in a manner that best matches your tastes.
Seamless Connectivity
When you rent luxury car Dubai, you make it easier for yourself to get around the Downtown area with ease. Renting a car offers easy access to the city's other notable locations, including the thriving Dubai Marina, the storied Al Fahidi neighborhood, and the gorgeous Palm Jumeirah. It becomes fascinating to navigate the city's many neighborhoods, allowing you to take in the sights and sounds of this international center.
Walking may be a significant part of seeing Downtown Dubai, especially when visiting the area's numerous attractions. With a car rental Dubai at your disposal, you can easily get from one attraction to another without having to endure the exhaustion of long walks. The luxury of an air-conditioned automobile is also appreciated given Dubai's sweltering heat.
Although Downtown Dubai is famous for its recognisable monuments, the area also has many undiscovered treasures. You may visit off-the-beaten-path locations and regional attractions when you rent a car. Find lovely cafés, specialty shops and cultural locations that give your time in Dubai an authentic feel.
When you rent a car from Dubai luxury car rental, you may design an itinerary that is specific to your interests. With a rental vehicle, you may plan your schedule to suit your travel interests, whether you want to go on a shopping spree at the Gold Souk, go on a desert safari, or take a leisurely drive down Jumeirah Beach Road.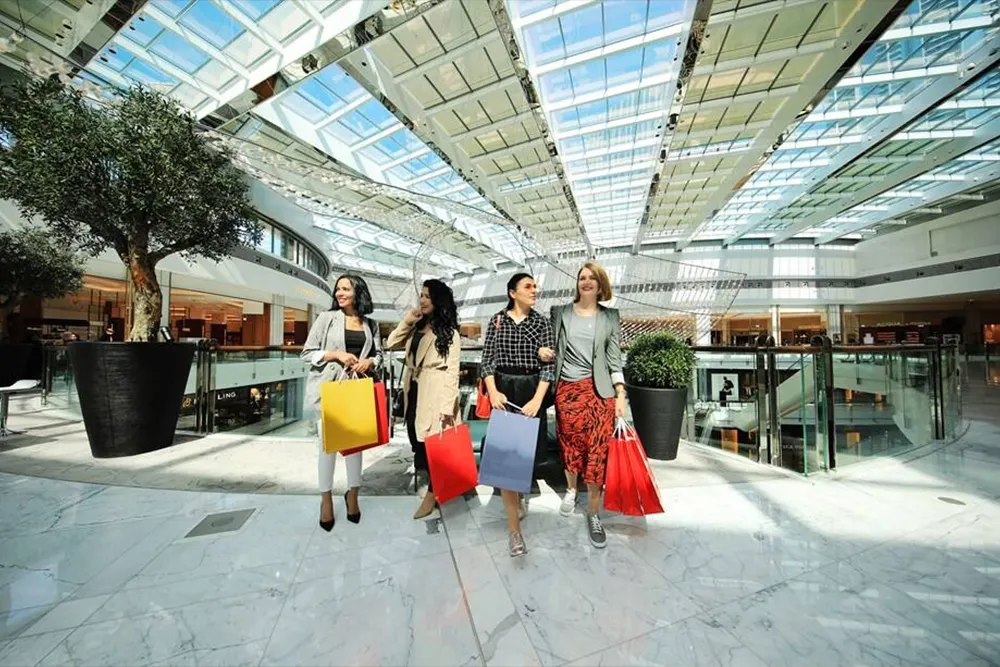 Time and Cost-Effectiveness
Contrary to common assumption, hiring a car in Downtown Dubai might actually be more affordable than using taxis or ride-sharing services often. Furthermore, the time saved from waiting for public transit or negotiating congested streets translates into additional chances to take advantage of the city's attractions. By making the most of your travel time, you may have a fun and productive trip.
Renting a car provides unparalleled ease for families or groups of friends traveling to Downtown Dubai. One can also opt for the chauffeur service Dubai. Thus, everyone can travel together without the need for many cabs or other forms of transportation if the car is roomy and comfy. This encourages a sense of community and makes your trip to Dubai even more special.
In this enthralling metropolis, you must rent a car in Downtown Dubai for it is the key to opening up a world of opportunities. Having a rental car gives you the freedom to navigate the city's varied environment with ease and style, allowing you to take in everything from the tall buildings to the rich cultural experiences. Explore freely, create a customized itinerary, and find hidden treasures that will make your trip really extraordinary.
Whether you're a local looking for a fresh viewpoint or a visitor eager to explore the city's charms, renting a vehicle in Downtown Dubai opens the door to many experiences and priceless memories. Therefore, strap up and embark on an amazing excursion with the ease and flexibility of a rental automobile through the energetic centre of Dubai.